Attorneys Standing Strong for
Personal Injury Victims
When a sudden accident leads to serious and long-term injuries, the personal injury attorney you choose to represent you can mean the difference between financial stability and walking away empty-handed. At Strong Law Offices, our lawyers have been successfully handling all types of accident cases for more than 25 years. We have recovered millions of dollars on behalf of our clients.
Our personal injury law firm represents people who have been injured in car accidents, truck accidents, workplace accidents, slip and fall accidents, and wrongful death cases. We also handle medical malpractice, birth injury, hospital malpractice, and nursing home abuse cases.
If you were hurt or your loved one was killed, contact the personal injury lawyers at Strong Law Offices to learn more about your legal options. Consultations are free and we won't charge you any attorney fees until we win your case.
Call us Today: 309-688-5297.
Get a Free Case Review
Why Choose a Personal Injury Lawyer at Strong Law Offices?
When you work with our personal injury law firm, you're not just another client. You are like family. We take your injuries personally, and your recovery comes first. Our team will:
Types of Personal Injury
Cases We Handle
At Strong Law Offices, our personal injury attorneys handle a wide variety of personal injury cases, including but not limited to:
What Are Personal Injury
Claims and Lawsuits?
When a person is seriously injured or killed because of the reckless, negligent, or intentional acts of someone else, victims often suffer physically, emotionally, and financially. While both personal injury claims and lawsuits are often used to help victims recover compensation for their losses, there are important differences between the two.
Get a Free Consultation
1

Personal Injury

Claims

Injury claims may be filed against an auto insurance policy, a property owner's policy, or a professional liability policy. When an injured victim files a personal injury claim with an insurance company to recover compensation, a representative is generally sent to investigate the accident. He or she may use evidence from the accident scene, photographs, witness statements, police reports, and medical records to determine how the incident occurred, who was at fault, and the extent of your losses. The adjuster may even call you and try to get you to make a statement.

Although insurance companies often pretend to be on the side of injured victims, this is typically not the case. Very rarely will an insurance company have your best interests in mind. In fact, the adjuster will likely look for ways to reduce the amount of compensation the company pays out on your claim.

Before accepting a settlement offer or even speaking to the insurance company, it is best to consult with your personal injury attorney. With Strong Law Offices on your side, we will handle all interactions with the insurance company on your behalf and negotiate with their representatives to ensure your recovery is maximized.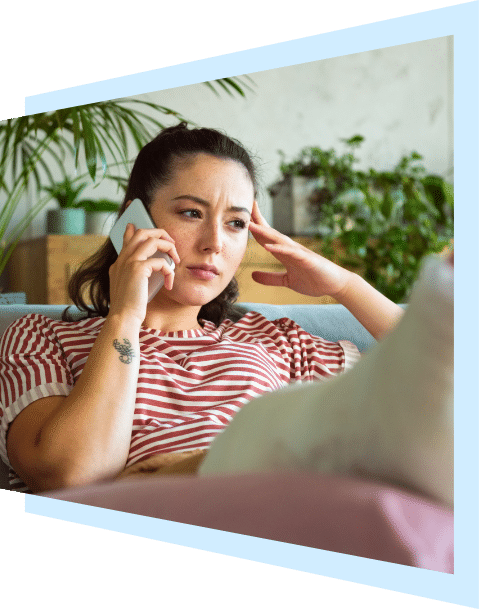 2

Personal Injury

Lawsuits

When a fair settlement cannot be reached, our injury lawyers can file a personal injury lawsuit against the entity at fault for your injuries and losses. This will allow you to pursue compensation in civil court. Since there are several stages in a personal injury lawsuit and our team must prove that the other party's negligence caused your injuries, it may be months, or even longer, before your case is settled or a verdict is reached.

Although personal injury claims are usually the first route to take to recover compensation after an accident, that's not always the case. If you suffered catastrophic injuries, someone was killed, or you are nearing the end of the statute of limitations, it may be best to forego filing an injury claim and file a lawsuit instead. A personal injury attorney at Strong Law Offices can help you evaluate your legal options and determine which path to take.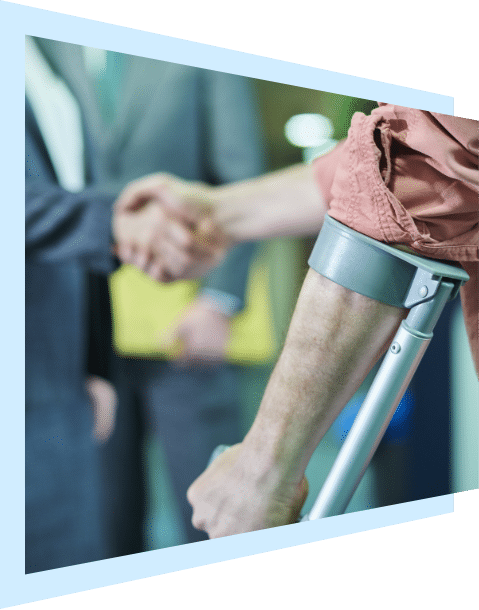 What Is Negligence?
Negligence is the failure to act with the same level of care that a reasonable person would if he or she were in the same or a similar situation. In most injury claims or lawsuits, negligence must be proved for a victim to recover compensation. To prove negligence in court, personal injury attorneys must show duty, breach, causation, and harm.
Legal Duty
Your personal injury attorney will assess your negligence claim to determine whether the defendant owed you a legal duty of care, like the duty to operate a motor vehicle safely or to provide competent medical care.
Breach of Legal Duty
If our accident lawyers can show that a reasonable person would have likely known that the actions might have caused someone else to be injured, and would have acted differently in a similar situation, breach of legal duty will be established.
Causation
Next our personal injury attorneys will need to show that the defendant's actions caused you to be injured. It is not enough that the defendant was acting negligently. The negligent acts must have caused you to be hurt.
Harm
To recover compensation after an accident, our personal injury lawyers must show that you suffered harm because of the defendant's negligence. Examples include losing a loved one, pain and suffering, property loss or damage, or incurring medical bills.
The Anatomy of a Personal Injury Case
When you contact our law firm after a serious accident, we will schedule a time for you to visit with one of our personal injury lawyers. During your free consultation, we will evaluate the details of your case, answer any questions you might have, and discuss your legal options.
If you decide you would like to pursue compensation for your losses, we will file a personal injury claim or lawsuit on your behalf.
Next, we will proceed with the discovery process. During this time we will investigate your accident. We will review photographs of the scene, medical records, police reports, and available insurance policies. We may also obtain witness statements and work with experts to help us understand how the incident occurred.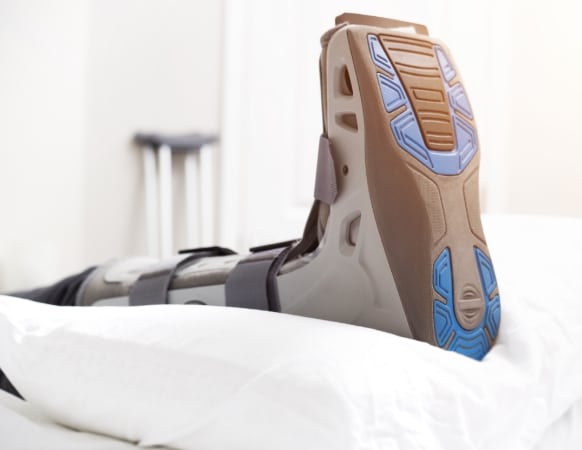 Settlement negotiations will likely continue as your case proceeds. We ask that you do not speak with the insurance company representatives and instead refer them to our office, so we can make sure your rights are protected.
If a settlement cannot be reached, our personal injury attorneys will not hesitate to take your case to trial to ensure you recover compensation that is fair and appropriate. In many cases, settlements are reached during the trial phase. Sometimes, however, the jury will hear the entirety of the case before a decision is reached.
How Much Is Your Personal Injury Case Worth?
The value of your personal injury case is dependent on a variety of factors. While no accident lawyer can guarantee how much you will be able to recover after suffering a serious injury, our personal injury attorneys will take a look at what your injuries have (and will) cost you financially, physically, and emotionally to estimate the worth of your case. Some of the factors we will consider include:
Need help with your personal injury case?
Consultations are free and we won't charge you any attorney fees until we win your case.
Personal Injury
FAQs
At Strong Law Offices, our accident attorneys are here to answer your questions about personal injury cases in Illinois. Some of the most commonly asked questions our clients ask include:
How do I know if a property owner was negligent?
Property owners have a legal duty to keep their premises safe. If the property was in dangerous condition, the owner knew about or should have known about the danger and had time to remedy or warn about the problem but did not, and the dangerous condition proximately caused your injuries, the property owner was likely negligent.
What do I do if I was injured in an accident?
If you were injured in an accident, the first thing you should do is notify the police and then seek medical treatment right away. Since the symptoms of some injuries might not show up immediately, you should be evaluated by a medical professional even if you don't think your injuries are severe. If you are able, take photos of the accident scene and anything that might have contributed to the incident and gather contact information for any witnesses. While you should notify your insurance company as soon as is practical, you should avoid going into too much detail or accepting a settlement offer until after you have consulted with a personal injury attorney.
What if my loved one dies before filing a personal injury lawsuit?
If your loved one passed away before filing a personal injury lawsuit against the entity responsible for his or her death, the estate may be able to file a personal injury lawsuit on behalf of the deceased person to collect damages. Additionally, the deceased's spouse or children may be able to recover damages to compensate them for the loss of the loved one's income, benefits, and household contributions.
Great place to go if you are in need of a good lawyer. They also work with amazing doctors. Amazing group of down to earth regular people.
Time Is of the Essence

When Filing a Personal Injury Lawsuit

If you were seriously injured because of the negligence of someone else, we urge you to contact our personal injury attorneys at your earliest convenience. In Illinois, a personal injury lawsuit generally must be filed within two years of the incident that caused the injuries. If you fail to file your personal injury lawsuit before the statute of limitations expires, you could lose your right to recover compensation.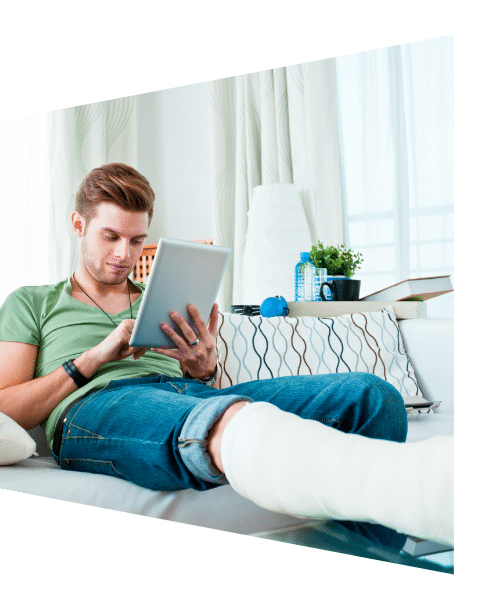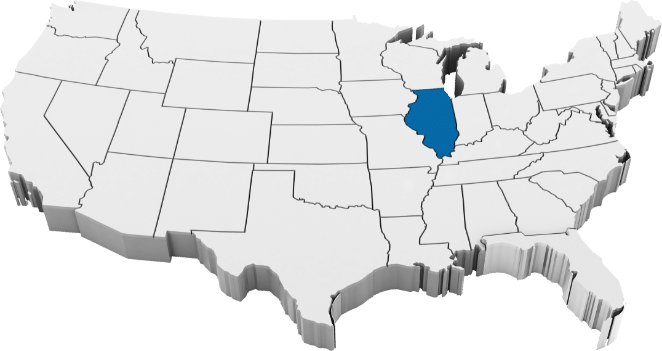 Jurisdictions

Our Personal Injury Attorneys Serve

The personal injury lawyers at Strong Law Offices serve injured victims in Peoria, Springfield, Bloomington, Chicago, Champaign, and the surrounding communities. We offer free consultations, and evening, weekend, and off-site appointments are available on request.

We have lawyers working in the following practice areas: