Wrongful Death Lawyer

in Peoria, Illinois

Do you need a wrongful death lawyer in Illinois? When you have lost a loved one due to someone else's negligence, the emotional pain can be so overwhelming that it may be difficult to deal with the financial consequences. You may have lost your family's primary provider. There may be extensive medical bills. You may not have enough insurance to cover the costs of the funeral. The experience as a whole can be emotionally and financially devastating.

Wrongful death suits are different from other personal injury cases in that the suit is not brought by the individual but by survivors and dependents. Claims are based on loss of support (financial losses caused by the accident) and loss of society (which includes companionship and love).

Was your loved one killed because of someone else's negligence? Call the wrongful death lawyers at Strong Law Offices.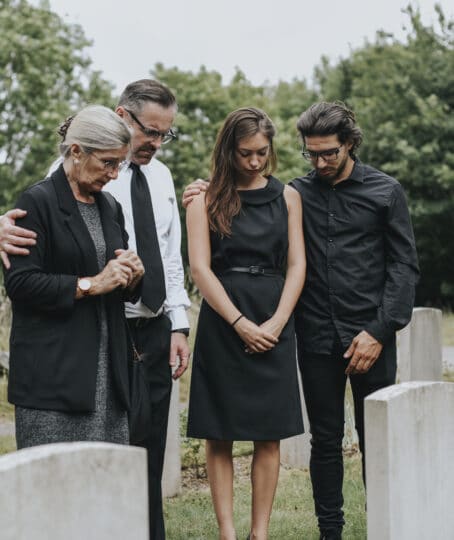 Hire a Strong Wrongful Death Lawyer
A wrongful death lawyer at Strong Law Offices handles fatal accident claims for clients throughout Central Illinois. We understand the devastation that accompanies the loss of a family member. We provide compassionate, yet assertive, representation to individuals and families in the aftermath of accidental death.
​Call us at 309-688-5297 to set up a free consultation.
We handle all wrongful death and personal injury claims on a contingent fee basis. In other words, we are not paid unless we collect a settlement or recovery on behalf of our clients.
Accidents Resulting in Wrongful Death
We handle wrongful death claims resulting from a wide range of circumstances, including, but not limited to:
Accidents on the job
Car accidents
Medical malpractice
Construction site accidents
Truck accidents
Slip-and-fall accidents
We work closely with you after the death of a loved one, helping you get full and fair compensation to cover the costs of medical bills, burial costs, and lost future earnings. Our goal is to ensure your future financial well-being and compensation for your loss.​
Contact Our Wrongful Death Lawyers At Strong Law Offices
For sensitive, yet aggressive, representation when a loved one has died in a fatal accident, contact Strong Law Offices for a free initial consultation. We pledge to provide a high level of service to you and to return all your phone calls and emails promptly.
We offer convenient office locations in Peoria, Bloomington, Springfield, and Chicago and are happy to schedule consultations at any location.
You will be interested in these resources:
Call the wrongful death attorneys at Strong Law Offices if your loved one was killed because of someone else's negligence.