Nursing Home Worker Injury Lawyer
When you work at a job where you are constantly moving, an injury can greatly affect your ability to work. If you are unable to work and provide for your family, your life can be affected in many different ways. Those who have been injured in the workplace are entitled to receive workers' compensation benefits.
Strong Law Offices will represent your interests in a workers' compensation claim. We are dedicated to helping people who have been injured on the job. Our team will fight the insurance company, and make sure you get the short- and long-term benefits you need to start the recovery process.
If you have been injured at work because of an unruly patient, lack of safety equipment, or other situation, our lawyers will represent you in a workers' compensation claim.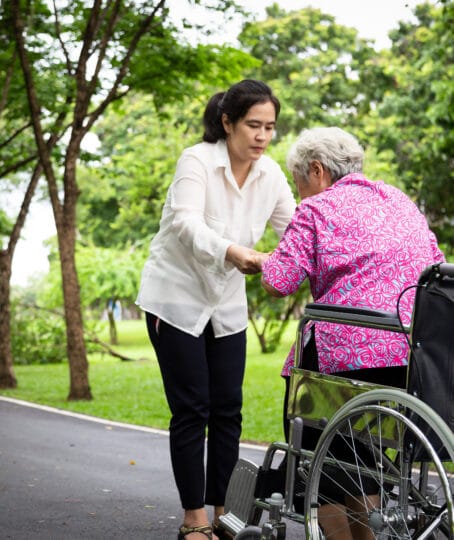 Advocacy for RNs, CNAs, LPNs and Nursing Home Staff
People who work in nursing homes are continuously lifting heavy objects (including patients) and are constantly on their feet. Nursing home care workers are at risk of injury from combative patients, slip-and-falls, or back injury from lifting or preparing lift kits.
Our Illinois nursing home accident attorneys have represented nursing home CNAs, LPNs, and other workers who have suffered injuries, including:
Back injuries
Head and neck injuries
Shoulder injuries
Lifting injuries
Injuries from falls
We take a very proactive approach when representing our clients. Our lawyers will help explain what benefits you are entitled to and listen to your concerns. You can count on our team to strongly advocate for your best interests and stand by your side at all times.
Contact Our Nursing Home Worker Injury Attorneys
​Please contact our firm to schedule a free initial consultation. Call 309-688-5297 or contact us online. We are happy to schedule appointments to meet your convenience. We have office locations in Peoria, Bloomington, Springfield, and Chicago, and serve clients throughout Central Illinois.
Are you a nursing home worker who has been injured on the job? Contact Strong Law Offices today.