Peoria
DUI Accident Attorney
Negligent accidents occur every day on the road. People talk on their phones, text while driving, and engage in other negligent behaviors such as drinking and driving. If you or a loved one has been injured in a drunk driving accident, you need someone who will aggressively pursue your claim. Strong Law Offices is here for you.
From our offices in Peoria, Bloomington, Springfield, and Chicago, we represent people in personal injury claims including DUI, truck, pedestrian, and car accidents. Our firm only handles claims from the plaintiff's side, meaning we never side with the insurance company. The lawyers at our firm are compassionate, experienced, and take an interest in their clients' case. If you value strong representation, choose Strong Law Offices. 
If you were injured in a DUI accident, call the Peoria DUI accident lawyers at Strong Law Offices.  Free consultations.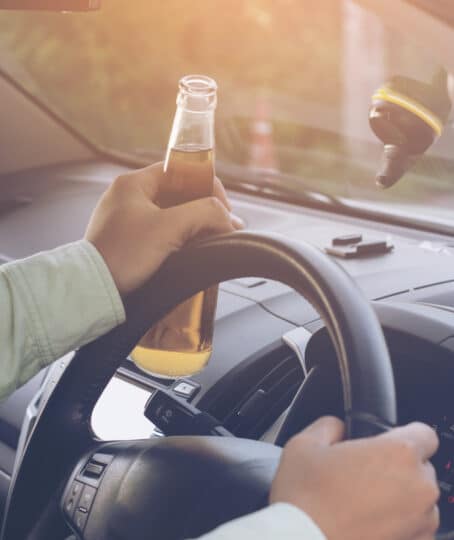 Peoria DUI Accident Lawyers
In drunk driving accidents, the injuries incurred are often catastrophic, if not deadly. Because these accidents frequently cause life-threatening injuries, it is important to seek legal counsel as soon as possible. A DUI accident lawyer will help protect your rights and make certain that you get the benefits you are entitled to receive.
There is a negative stigma for negligent drivers who are charged with DUI. If you are injured as the result of their negligence or conscious disregard for other individuals, you deserve an attorney who will fight for you. Strong Law Offices pledges to be your advocate throughout every step of the claim.
​In DUI accidents, you can seek to impose both regular compensatory damages, as well as punitive damages. This means that you may be able to get more compensation due to the nature of the situation. You may be entitled to compensation for:
Lost wages
Medical bills and medical care
Loss of lifestyle/enjoyment of life
Physical therapy
Rehabilitation
Contact Our DUI Accident Attorneys
​We are interested in hearing about your situation. Contact a DUI accident attorney at Strong Law Offices today at 309-688-5297. We offer free initial consultations.
Other Accident Cases Attorneys At Strong Law Offices Handle
Our car accident lawyers at Strong Law Offices handle a variety of motor vehicle accident cases, including but not limited to:
Put our experienced personal injury lawyers, medical malpractice attorneys, and workers' comp lawyers to work for you.
When You Have Been Injured, Get Strong. The DUI accident lawyers At Strong Law Offices Are On Your Side.