CRPS and RDS Attorney

in Illinois

Chronic pain is a condition that has seen a lot of medical advances within the past few years. Those suffering from chronic pain can face a number of struggles that can continue for the remainder of their lifetime. If you or a loved one is suffering from chronic pain, CRPS, or RSD as the result of a work-related injury, our attorneys can help you secure the financial compensation that you deserve.

The chronic pain lawyers at Strong Law Offices represent injured workers throughout Illinois. Our practice is dedicated to helping those who have been injured as the result of another person's or party's negligence. We never side with the insurance company.

If you were injured on the job and you suffer from chronic pain, call the Illinois CRPS and RSD attorneys at Strong Law Offices.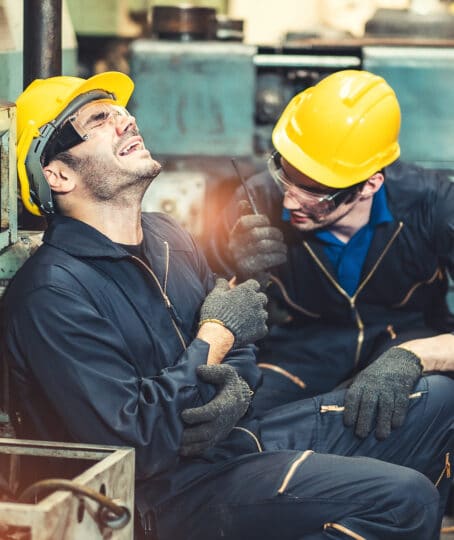 Chronic Pain Injuries
Our CRPS and RSD attorneys see chronic pain injuries such as complex regional pain syndrome (CRPS) and reflex sympathetic dystrophy (RSD) that result from a number of different on-the-job accidents. CRPS and RSD can affect a person for the remainder of his or her lifetime. These medical conditions oftentimes require lifetime medical benefits.
These ailments are sometimes treated with medical devices or implants called dorsal column stimulators or pain pumps that are inserted into the body to treat or alleviate the pain. These devices can require repair, replacement, medication refills, or battery replacement. Our firm pursues lifetime medical benefits to cover these future medical costs.
A lifelong injury doesn't simply have a small effect on a person; it directly affects a number of aspects of a worker's life. This could mean you have to pursue a new career or change job fields.
Our chronic pain lawyers are familiar with the specific tests that are used to diagnose CRPS and RSD, and what evidence needs to be presented in order to prove the extent of the injury. When we represent injured victims, we fight for our patients to get access to medical care and the most advanced treatments for chronic pain. We work with pain management specialists and fight for access to pharmaceutical services (such as mail order delivery of medication).
Compassionate Chronic Pain Lawyers in Illinois
The chronic pain lawyers at Strong Law Offices know that all injuries are difficult to deal with. We know the emotional trauma and stress that come along with a physical injury. Our CRPS and RSD attorneys are here to provide guidance and support while you begin to recover from your injuries.
We have handled many chronic pain cases and understand the complexity. These claims oftentimes require lifetime medical management such as counseling, medication management and surgical supervision. We have many experts available to help support such a claim.
Contact Our Chronic Pain Attorneys
​Initial consultations are free of charge. To schedule a meeting with one of our experienced lawyers, contact us at 309-688-5297. Evening, weekend, and off-site appointments are available by request.
We have convenient office locations in Peoria, Chicago, Bloomington, and Springfield and represent clients throughout Illinois.
You will be interested in these resources:
​
Call the chronic pain attorneys at Strong Law Offices if you were injured on the job.