Spinal Cord Injury Attorney
The impact suffered in a car accident, fall, or another mishap can change your life forever. You may feel constant pain. You may not be able to return to work. Your mobility may be severely impaired.
At this critical time in your life, you need a strong spinal cord injury lawyer on your side.
If you have suffered a spinal cord injury in an accident, call Strong Law Offices in Peoria at 309-688-5297. In a free consultation, a lawyer can review your case and explain how we can help you.
Did you suffer a spinal cord injury caused by someone else's negligence? Call a spinal cord injury lawyer at Strong Law Offices.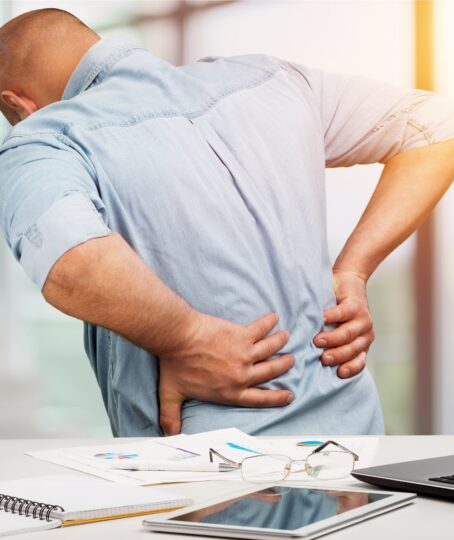 A Team of Spinal Cord Injury Lawyers Fighting for You
Do you need a spinal cord injury lawyer?
Our attorneys have extensive experience in cases involving life-changing injuries, including spinal cord injuries, paraplegia, and paralysis. When you choose Strong Law Offices, we will go to work immediately to begin building your case. Your spinal cord injury attorney will thoroughly investigate the events leading to your injury, calculate the full value of your economic and non-economic losses, and seek maximum compensation for you.
As part of the legal effort, we will consult with your doctor and other medical specialists to learn about your injuries and the care and services you need to rebuild your life. If you have suffered a severe spinal cord injury, we will ask a life care planner to join our team.
This medical professional will interview you, your family, and a host of other medical professionals and specialists. The purpose will be to identify all of the medical care, rehabilitation services, and personal services you will need for the rest of your life.
This list of services will be comprehensive in scope, compassionate, and reflective of your needs and of those of your family. It could, for example, specify the need for a wheelchair-compatible van, alterations to your home, and more. Strong Law Offices will then work tenaciously to help you obtain the financial resources to pay for those needed services.
Free Consultation — Contact Our Spinal Cord Injury Lawyers
Strong Law Offices serves accident victims throughout Illinois. Contact us by calling 309-688-5297 to schedule your free consultation.
You will be interested in these personal injury resources:
Did you suffer a spinal cord injury caused by negligence? Call the spinal cord injury attorney at Strong Law Offices. Free consultation.