Need a
STRONG

car accident lawyer?

When you need STRONG legal representation on your side, call our accident attorneys for a FREE, no-obligation case evaluation.

309-688-5297
Strong Legal Representation for
Car Accident

Victims
Why Choose
Strong Law Offices

for Your Car Accident Case?

At Strong Law Offices, you are not just another number. You're like family. Our car accident attorneys understand how physically, emotionally, and financially traumatic a serious motor vehicle crash can be, and we want to help you recover, so you can live your life to the fullest. 
What sets our attorneys apart from other
car accident lawyers

in Illinois?
The True Cost of Illinois
Car Accidents
Minor fender benders can cause minimal property damage, make you late for an appointment or for work, or increase your motor vehicle insurance premiums. In most cases, people who are involved in these types of crashes move on with their lives without many long-term ramifications. Unfortunately, not all car crashes end this way. When car accidents are severe, victims' lives can be changed forever. 
According to the Centers for Disease Control and Prevention, approximately 38,000 motor vehicle deaths that occur in the United States each year cost roughly $55 billion in lost work and medical costs. In 2018 (the last year data was available), about 1,200 traffic accident deaths totaled nearly $15 million in medical costs and close to $169 billion in work loss costs in Illinois alone. These costs are in addition to the unfathomable burdens victims and their families were forced to endure. 
People who are injured in serious car crashes and the family members of those who are killed often face: 
38,000 +
motor vehicle deaths
$55 billion
Yearly cost in lost work and medical
People who are injured in serious car crashes and the family members of those who are killed often face: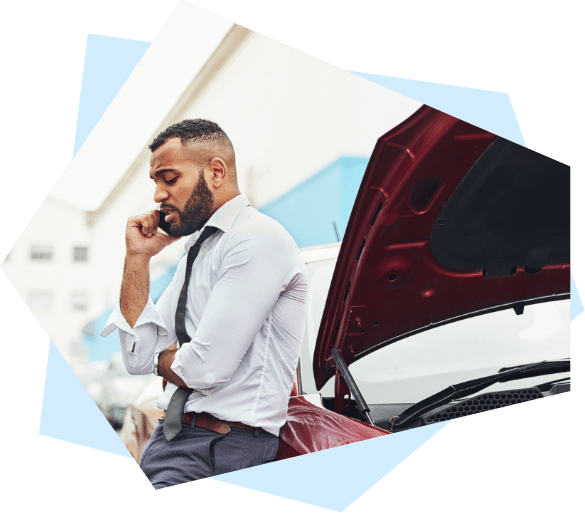 Types of Damages

that Can Be Recovered After a Car Accident

There are three general types of damages that can be recovered after a car crash in Illinois. They are classified as economic damages, non-economic damages, and punitive damages. 
Understanding Illinois
Car Insurance
Illinois is an at-fault (tort) state when it comes to motor vehicle accident liability. This means the at-fault driver's auto insurance should pay for your crash-related losses. This is known as liability insurance coverage, and it covers your medical bills, property damage, and other losses up to the policy limit.
Mandatory liability coverage:
Although the state requires drivers to maintain minimum liability insurance coverage, many drivers in Illinois do not carry enough coverage, or they let their policies lapse. To ensure there is a remedy for accident victims in the event a non-insured or underinsured driver causes a crash, Illinois requires drivers to maintain uninsured/underinsured motorist coverage. 
Minimum uninsured motorist bodily injury coverage: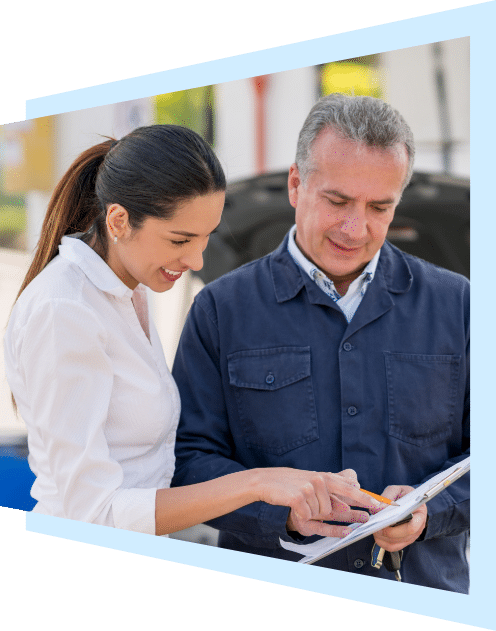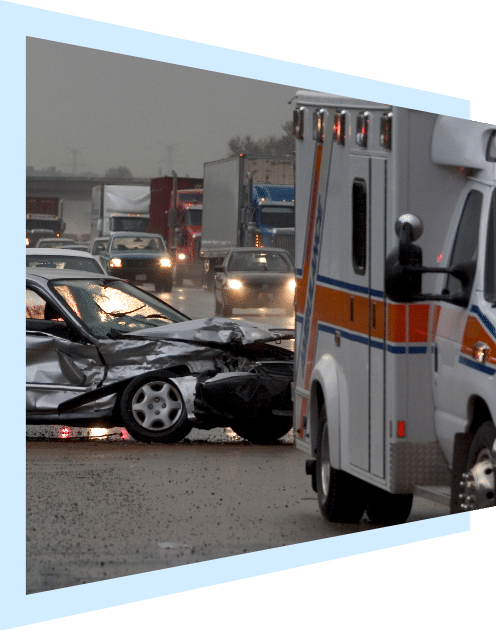 How Common Are
Car Accidents in Illinois?
Motor vehicle accidents in Illinois are on the rise. According to a recent report, car accidents are on the rise in Illinois. During the first three months of 2020, there was an 11% increase in fatality crashes in the state compared with the first three months of 2019. 
In a given year, over 300,000 injury accidents occur on Illinois' roadways. More than 115,000 of those crashes happen in Chicago. 
The rise in the number of car accidents is attributed to increases in speeding, drunk/impaired driving, and distracted driving. 
Common Causes of
Car Accidents in Peoria
Car accidents happen in Illinois for a wide variety of reasons. The most common causes of crashes our accident lawyers see include:
Speeding
Distracted Driving
Driving Under the Influence of Drugs or Alcohol
Fatigued Driving
Defective Vehicle Parts
Poor Roadway Design or Maintenance
Types of
Car Accident Injuries
Although minor fractures, cuts, bumps and bruises are common in car accidents in Illinois, more severe crashes can cause catastrophic injuries. The most common serious injuries our car accident attorneys see include:
What to Do After a
Car Accident in Illinois
The steps you take immediately following a car accident in Central Illinois can impact your safety and well-being, the safety and well-being of other victims, and your financial recovery. If you were involved in a car accident in Illinois:
Check for injuries and call 9-1-1 right away to get police and emergency medical services en route. If you are severely injured, your survival is priority. Simply wait for the paramedics to arrive.
Move your vehicle out of the roadway and into a safe place if possible.
Help anyone who is hurt or needs help. (remember not to move victims who are badly injured.)
If you have them, use emergency flashers or flares to warn other drivers of the crash.
Take photos or videos of the accident scene if you are able.
Get contact information for anyone involved in the accident or anyone who may have witnessed the crash.
Contact our car accident lawyers for a free, no obligation consultation as soon as you can.
Do not give the insurance company any more information than is necessary. Simply saying the wrong thing could cost you your accident claim.
Timeline of a
Car Accident Claim
A car accident claim in Illinois can take months, or even years, to reach a settlement or jury verdict. If you have, or will have lost wages, costly medical bills, or other expensive damages that were caused by your crash, it is best to begin speaking with an injury attorney from the very beginning. 
Car Accident
FAQs
Below are some of the most frequently asked questions we receive from our clients regarding car accident cases.
How does the court determine who the negligent driver was?
The court will review the evidence that is presented during the trial to determine who was at fault in your car accident cases. The jury will likely review photos of the crash scene, hear witness statements, and listen to expert opinions as well as the arguments made by your attorney.
How much does a Chicago car accident lawyer cost?
Most car accident lawyers do not charge up-front fees. Rather, injury attorneys generally work on a contingency basis. This means your lawyer's fees will only be paid when your settlement is received.
What is pain and suffering?
Pain and suffering refers to the amount of pain, mental anguish, inconvenience, loss of quality of life, and loss of companionship you have been and will continue to be forced to endure because of your injuries. These noneconomic damages are difficult to value in monetary terms. In most cases, pain and suffering is calculated using a percentage of your tangible losses.
Strong Law Firm represented us in a vehicle accident. They were responsive, thorough and really made sure we had all aspects covered; even things we hadn't thought of. I'd highly recommend them!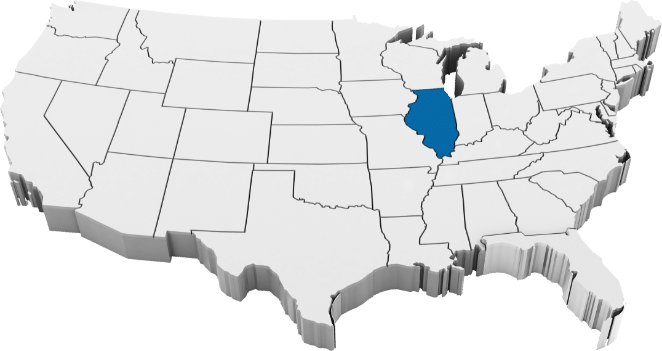 Jurisdictions

Our Car Accident Lawyers Serve

The car accident attorneys at Strong Law Offices provide legal representation to victims in Peoria, Springfield, Bloomington, Chicago, Champaign, and the surrounding communities. Our law firm offers free case evaluations. Evening, weekend, and off-site appointments are available on request.