Illinois
Shoulder Injury Lawyer
Shoulder injuries can be caused by a number of different types of accidents. People who continuously work overhead, constantly lift heavy objects or work with heavy machinery are more likely to suffer shoulder-related injuries. If you have suffered a work-related injury, you can turn to the experienced lawyers at Strong Law Offices for help.
Strong Law Offices is dedicated to representing those who have been injured on the job. We only focus on representing injured workers, never standing up for insurance companies. We know the difficulties that our clients face when trying to deal with their employers after an accident, and are here to provide the support and guidance they need.
If you suffered shoulder injuries on the job, call the shoulder injury attorneys at Strong Law Offices. Consultations are free.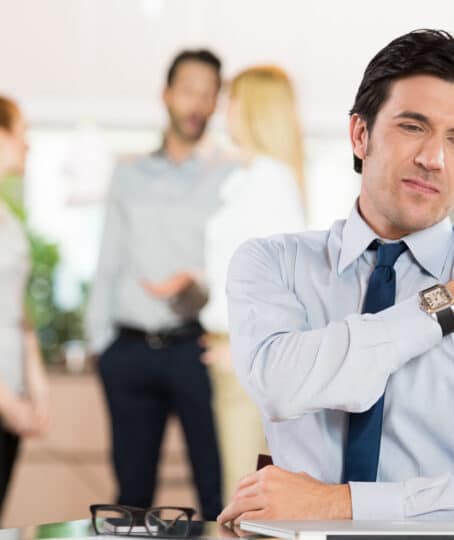 Experienced Shoulder Injury Attorneys Protecting Your Rights and Interests
Our Illinois shoulder injury lawyers have represented workers suffering from a wide range of shoulder injuries and disorders, including:
Frozen shoulder syndrome
Impingement syndrome in the shoulder
Tendonitis injuries
Shoulder dislocation
Torn rotator cuffs
Pinched nerves
Biceps, tendon damage
Distal clavicle resections
We have represented workers in the meatpacking industry, plumbers, factory workers, and other workers facing shoulder-related injuries. Our attorneys know the type of treatment necessary for these injuries and can refer you to specialists who can assist with your specific type of injury.
In all instances, we fight for our clients to have access to the highest quality of medical care and make certain that you get the compensation you are entitled to receive for your injuries.
Contact a Shoulder Injury Lawyer at Strong Law Offices
Initial consultations are free of charge. There is no risk in talking with our lawyers. Please contact us at 309-688-5297 to schedule an appointment.
We have convenient office locations in Peoria, Chicago, Bloomington, and Springfield and represent clients throughout Illinois.
Call the shoulder injury lawyers at Strong Law Offices. Consultations are free.