Dog Bite Lawyer

in Peoria, Illinois

If you have been the victim of a dog bite or injured in an animal attack in Central Illinois, you want an aggressive attorney who will help you get full and fair compensation for your injuries. You may be unable to work. You may have huge medical bills. You may need extensive physical therapy or rehab, or other long-term medical care. You want a lawyer who knows the law and who will fight hard to get the compensation you need.​

In Illinois, we have a strict liability statute that says that owners of animals who attack others are always responsible for the attack, unless the other party was in some way provoking the animal.

In our practice, we find that homeowners tend to be protected against liability for animal bites, but that renters are not similarly protected. Unfortunately, this often means that the renter gets off scot-free, unless they can afford a judgment out of pocket. Lawmakers are currently weighing a requirement that all dog owners have proof of insurance.

Did negligence cause your dog bites or other animal injuries? Call a Peoria dog bite lawyer at Strong Law Offices.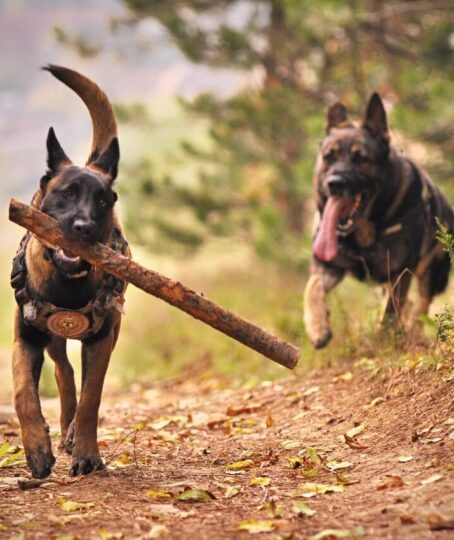 Hire a Peoria Dog Bite Lawyer
At Strong Law Offices, we represent personal injury victims throughout Central Illinois, including people who have been injured as a result of a dog bite or animal attack. We never represent insurance companies or large corporations. We dedicate all our resources to protecting the rights of injured people.
​Illinois Dog Bite Laws
There are numerous laws that govern the ownership and control of animals in the state. Strong Law Offices reviews all applicable laws, ordinances and statutes that govern these types of claims.
We represent men, women and children who have been hurt because someone failed to control a pet or other animal. We handle all types of animal negligence claims, from dog bites to attacks by exotic animals, such as tigers and snakes. We will also represent you if you have been injured while horseback riding.
At Strong Law Offices, we take all personal injury cases on a contingent fee basis. If there is no financial recovery, there is no attorney fee.
You will be interested in these personal injury resources:
Contact a Peoria Dog Bites and Other Animal Injuries Lawyer at Strong Law Offices
Have questions? Schedule a free consultation with our lawyers. We are happy to schedule appointments at your convenience. We can meet at any of our four office locations in Peoria, Chicago, Bloomington, and Springfield. Evening, weekend, and hospital appointments are available by request. Call 309-688-5297 or contact our dog bites and other animal injuries attorneys in Illinois online via email.
Other Personal Injury Cases Strong Law Offices Handles
Our personal injury lawyers at Strong Law Offices handle a variety of personal injury cases, including, but not limited to:
Our workers' compensation lawyers, medical malpractice lawyers, and car accident lawyers are here to help you recover.
Did someone else's negligence cause your dog bites or other animal injuries? Call a dog bites or other animal injuries lawyer at Strong Law Offices.