Muscle & Tendon Injury Attorney

in Illinois

All types of muscle tissue injuries have a profound effect on the injured person. Jobs that require significant movements such as lifting, machinery work, and frequent gripping and grasping can be impossible to do with a serious muscle injury.

Carpenters, electricians, and ironworkers have been represented by Strong Law Offices for many claims involving these types of injuries. If you have been involved in an accident in the workplace, you are entitled to workers' compensation benefits. The skilled lawyers at our firm will represent you in your claim.

For years, Strong Law Offices has been representing people in Illinois workers' compensation claims. We do not represent insurance companies; we only represent those who have been injured. You can be assured that our priorities will be aligned with yours at all times.

If you suffered muscle tissue injuries while working, call the Illinois muscle and tendon injury attorneys at Strong Law Offices.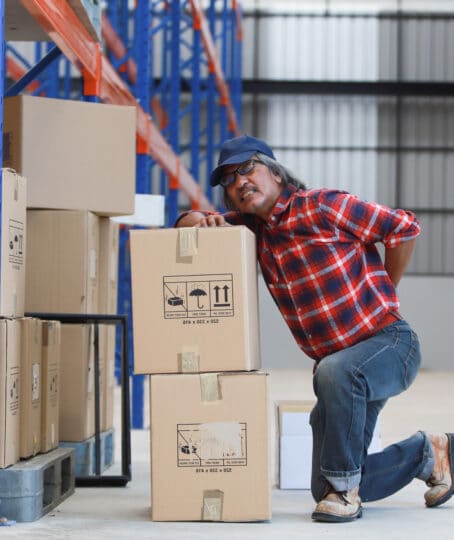 Experienced Nerve, Tendon and Muscle Injury Attorneys in Illinois
Our muscle & tendon injury attorneys represent workers facing all types of tendon and muscle injuries, which can include conditions such as CRPS and RSD, chronic pain, and more.
Muscle, nerve and tendon injuries can occur in many parts of the body, including the back, neck, foot, ankle, and shoulder. Carpal tunnel, cubital tunnel, radial tunnel, ulnar neuropathy, and median neuropathy are all common nerve injuries that can occur in the workplace on either a repetitive or traumatic basis.
At Strong Law Offices, we have successfully represented injured workers in all types of on-the-job injuries. We know the appropriate strategies to use against the insurance company and have the skills necessary to make sure you get access to medical care and choice of physicians.
Lawyers Working on Your Side
At Strong Law Offices, we believe that every injury is serious. Our workers' compensation lawyers know the struggles that our clients are facing and the drastic effects that an injury has on one's ability to work and support a family. We will take an aggressive stance against the insurance company and make certain that you get the most advanced treatment for your injury. We can work with pain management, orthopedic, neurosurgical, or spine specialists and help you get to a qualified medical professional.
Contact a Muscle & Tendon Injury Attorney
​If you have been injured, our experienced lawyers will stand by your side. Please contact us at 309-688-5297 to schedule a free initial consultation. We are happy to book evening, weekend, and off-site appointments to meet your convenience.
We have convenient office locations in Peoria, Chicago, Bloomington, and Springfield and represent clients throughout Illinois.
Call the Illinois muscle and tendon injury attorneys at Strong Law Offices. Consultations are free.